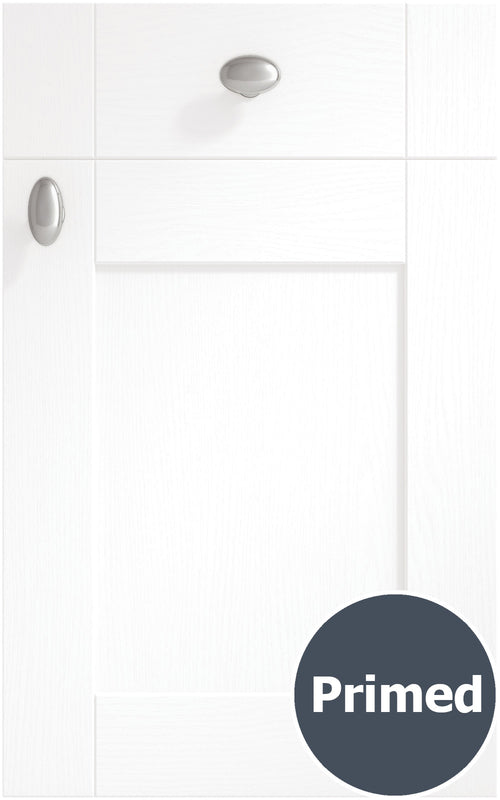 Cambridge Primed
Description
5 piece shaker door with flat centre panel and feature joints
Colour
Primed
Finish
Matt finish with visible timber grain
Base Material
Solid ash timber frame, veneered centre panel
Base Thickness
20 mm
Covering Material
Unfinished
Edging Colour
Matching with face
Reverse Colour
Matching with face
Hinge Hole Drilling
Available
Certification
FIRA Gold
Guarantee
6 Year Guarantee
Lead Time
See lead time

Please note: If the doors you order are paint to order or pre drilled, they are non-returnable. See shipping and returns

See glossary of terms.

Don't forget to add Plinths, Cornice, End Panels and any other Cambridge Colour Matching Accessories that you might need.
For further details about Cambridge Kitchen Collection, including the full technical specification, please check out our guide: Cambridge Technical Guide.